Classic Craft Fiberglass Entry Door Collection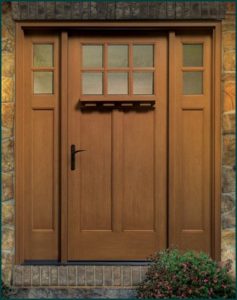 Knock on it, open and close it, and you'll appreciate how a Classic-Craft ® entryway simply makes a home feel strong, safe and secure. There's no mistaking its quality construction and outstanding performance.
Every Classic-Craft premium entryway is crafted from the finest materials to accurately replicate the feel and integrity of a custom wood door, with each detail refined to ensure total peace of mind. Browse the five Classic-Craft Collections to find the one that fits your style, and needs the best.
Click on a link below to view the collection.
---
Smooth Star Collection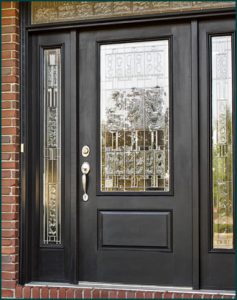 Bring home the authentic look of wood doors with the low-maintenance benefits of fiberglass. From front entry to patio to utility doors, the Smooth Star portfolio offers flexible options to fit virtually every entrance with beautiful, energy-efficient, durable and secure fiberglass doors.
Choose from a wide range of door styles and sizes, and decorative and specialty glass, as well as innovative solutions like vented sidelites.
Click here to view our Smooth Star entry doors.
---
Pulse Collection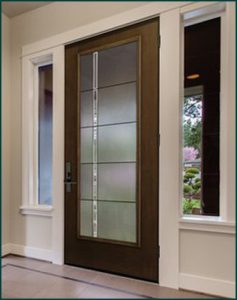 Clean lines. Crisp angles. Sleek designs. Vintage style. Pulse is a contemporary series of door styles and glass designs that can be combined to make a bold statement. With four distinct aesthetic approaches – Ari, Línea, Echo and Solei – the entrance becomes modern art.
Pulse is geometry with energy. Designed to be fun and easy to mix and match with sleek, flush door and sidelite styles, you can create a modern entrance without missing a beat.
Click here for more information on the Pulse Collection.
---
Steel Collection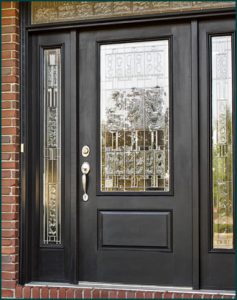 Find style at an affordable price point with options to match any home style and doors make a perfect choice for house-to-garage.
Designed to suit multiple home styles, these doors feature 24-gauge steel and triple-shadowed panel embossments for greater detail. Because they come with a smooth, ready-to-paint surface, you can customize them in any color to suit your personal expression.
---
Wood Entry Doors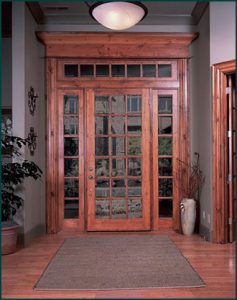 Our wood entry door collection offers a unique combination of beauty and durability. Built upon our superior, century-old craftsmanship, we uphold the industry's highest standard of authentic stile and rail construction. With thousand of door designs, styles and configurations to choose from, you'll find the perfect door to complement your unique style.
Click on a link below to view the collection.
---
ThermaTru Fiberglass Doors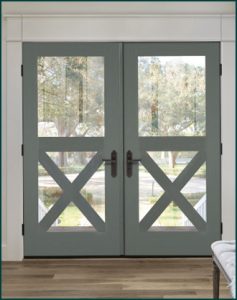 Choose the right door for your home.
With very little maintenance, a Therma-Tru fiberglass door can bring your home years of durability, curb appeal and energy efficiency. Find out why it's the right choice for your home.
Look at it. Touch it. Knock on it. A Therma-Tru fiberglass door looks and feels just like real wood. But it won't warp or rot like a wood door – or dent or rust like a steel door.

Energy Efficiency

Weather Resistance

Stained or Painted

Low Maintenance

Durability
---