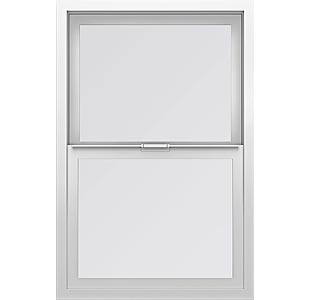 Single hung windows open and close easily in an up and down motion with the redesigned SmartTouch® window lock and handle that is unique to this series. The new hardware practically disappears from view when closed, keeping the contemporary feel of the series intact.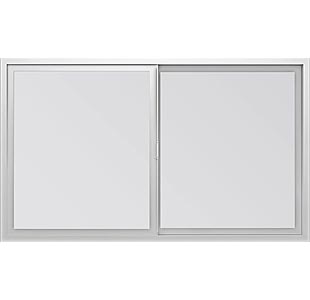 Horizontal slider windows open and close easily without protruding into exterior walkways. The SmartTouch® window lock, specially redesigned for Trinsic Series, offers a new modern look with a squared-off profile that blends into the frame. SmartTouch makes it easy to unlock and open your window with a single motion.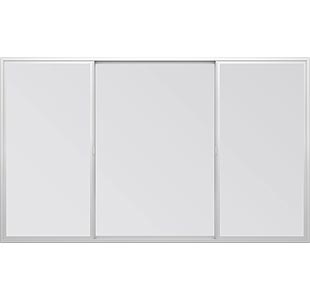 A double horizontal slider (also known as a double vent) allows you to open your window from both sides with a fixed sash in the middle. This operating style also utilizes the SmartTouch® window lock with a squared-off modern profile that practically disappears from view.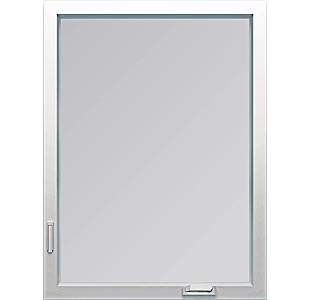 Casement windows are hinged on one side and open outward like a door. They can provide ample ventilation in any room. The crank handle folds and nests when not in use for a clean look. This operating style works well on upper floors, or those with no exterior spaces without walkways.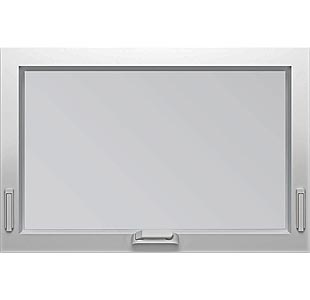 Awning windows are the perfect solution for hard to reach areas of your home. The window is hinged on top to open outward. This enables ventilation while keeping the weather outside. They open and close with the turn of a handle. Consider pairing them below Trinsic Series picture windows.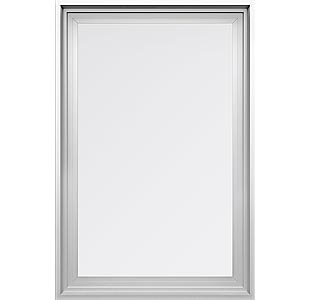 Trinsic Series picture windows let you maximize your view with no obstructions. They do not open, so consider pairing them with operable windows to enjoy both daylight and ventilation in your home.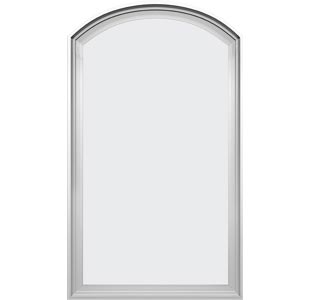 Radius windows have a rounded top, which can break up the hard edges of a room and even add whimsy. Consider this window style for full circles, half circles or arch shapes. Radius windows can be operable or inoperable, to suit your exact needs.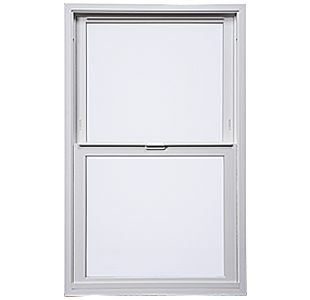 Double Hung windows are a popular style because both the top and bottom sash operate. They don't protrude from the home, making them ideal for rooms facing walkways or patios. Because they can tilt inward, they are also very easy to clean.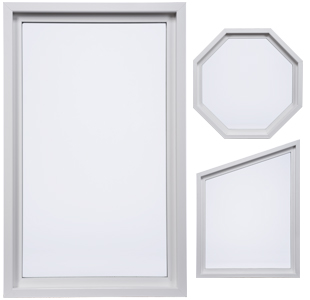 Tuscany Series picture windows are stationary and do not open, helping you enjoy an unobstructed view. They can be used in combination with operable windows so you can take advantage of increased ventilation along with increasing daylight into your home.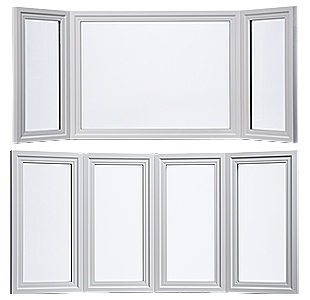 Bay windows are three or more windows of varying widths that angle out from the wall. Bow windows are four or more equal size panels that form a curved shape. Combine them with Tuscany Series casements or single hung windows for increased daylight or ventilation.