Window replacement is one of the best ways to improve your home's value, add comfort, and even save on heating and cooling costs.
Ever wonder what it's like having replacement windows installed in your home? It's easier than you may think.
1. Have Precision Fit do an assessment of your windows.
2. Choose your window options.
3. Get a quote.
4. Windows installed.
Window Installation Types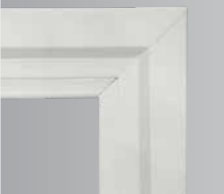 Flush Fin (also called Z-bar)
If you have stucco or a masonry block home with old aluminum windows, your replacement windows will require a ZBar installation. Precision Fit will remove the old sashes and any unnecessary parts from the old window. Then we will clean the surface and apply caulking to establish a strong and durable seal. The new window is placed into the opening from the outside of your home and is securely fastened into place. The existing exterior of home will not be disturbed.
We will check to ensure the window is operating easily and make final adjustments before applying insulation. Caulking will be applied outside to the ZBar perimeter providing a seamless and finished look.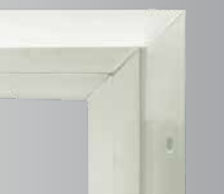 Nail Fin
Nailing fins are flanges on the outside of vinyl and aluminum windows that sit flush agains the sheathing when the window is in place. They provide a convenient way to attach the window, but wood windows, as well as some aluminum and vinyl ones, don't have these fins. When the fins are absent, you have to drive fasteners through the window frame and into the building framing. It isn't difficult to get good results, provided that you prepare the window rough opening, making sure it's the right size, and level the window before you attach it.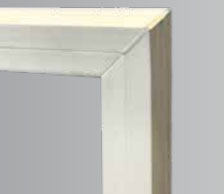 Block Frame
For homes with old wood windows, a Block Frame installation is used. This is because the existing frames are generally in good condition. It starts with the removal of old sashes and parts, much like the previous ZBar example, but the frame and trim remains intact.
The opening is prepared by cleaning the area where the new window will go. Caulking is applied between the new window and the existing frame. The new window is carefully installed from the inside of your home and is securely fastened into place. Then, final adjustments are made to check that the window is working properly. The window will be insulated and interior trim is added as a finishing touch.
Full Frame
If the frames on your old windows are not structurally sound, or if you have plans to change the size and shape of your window, a Full Frame Replacement is the best choice. This offers a wide variety of design transformation options. With Full Frame Replacement, the entire window and frame is removed and the new window inserted in its place. It's similar to a new construction project. Once the new window is installed, insulation is applied and trim is added.